The Medical College Admission Test (MCAT) will be changing in 2015. With the addition of material, more challenging critical thinking, and a longer duration, students will need to have more diligent study and with the right materials. Choosing the right MCAT prep books and materials is one of the most important decisions you will make on your journey to getting the best score possible.
You will be spending many hours studying with them, so it's crucial to find the books that best fit your learning style and background.
So here's the good news – ExamPrepBooks has personally researched and reviewed every major MCAT prep book on the market to make things easier for you! The comparison chart below will help you figure out which ones best fit your needs.
Helpful Comparisons + Best Pricing Options
MCAT Books
 
RANKINGS

#1

#2

#3

#4

#5

OVERALL
RATING
COMPANY
 Kaplan MCAT Complete
 Princeton Review MCAT
 Examcrackers
 Barron's New MCAT
 Official Guide to the MCAT
PRICE
$149.41
$116.96
 $155.70
$35.56
  $30
PRACTICE QUESTIONS
 N/A
 2,450
 Yes
 N/A
 120
FULL PRACTICE EXAMS
 3 Online
 3 Online
 NA
4 (2 in book, 2 on CD-ROM)
 5 Online (from same bank of quesitons)
PAGES
 2,016
 2,656
NA
 992
 375
FORMATS
 7 Paperback Books, Online Access
 6 Paperback Books, Online Access
 Paperback Books
 Paperback Book, CD-ROM
 Paperback, Online Access
SYSTEM REQUIREMENTS
 Internet Access
 Internet Access
NA
 CD-ROM (see requirements in full review)
 Internet Access
PROGRESS TRACKING
FREE MOBILE APP
 Free Flashcard App on iTunes
MCAT Prep To Go App, in iTunes and Google Play stores
FLASHCARDS INCLUDED
 No, on iTunes for $9.99
KINDLE EDITION
MP3 LESSONS
VIDEO
MORE DETAILS
Read Full Review
Read Full Review
Coming Soon
Read Full Review
Read Full Review
GET STARTED
Kaplan MCAT Complete 7-Book Subject Review: Created for MCAT 2015
OVERALL RATING: ★★★★★
Kaplan seems to have the most popular set of MCAT prep books around. What stands out about this package is that all of their MCAT materials are written by industry experts with years of experience. This 7-book set from Kaplan has been reviewed and edited by credible scientists and doctors with the 2015 test  in mind.
Not only do the books give a thorough review of each MCAT concept; they also have end-of-chapter questions and  an interactive concept check to help students identify strengths and areas for improvement.
Readers will be able to learn and review with so much great content, then see how they do on one of the  3 full-length practice tests. As the MCAT is computer based, it is very helpful to be able to practice in the same format as the actual test.
Kaplan presents a standout product and at a very reasonable price considering all of the quality, up to date content that comes with Kaplan's experience.
Kaplan's fully updated MCAT Complete 7-Book Subject Review (Book and Online) is, in our opinion, still the best MCAT prep book – or, rather, collection of books – on the market. It is now available in its third edition for 2017.
Princeton Review MCAT Subject Review Complete Set, 2nd Ed.
OVERALL RATING: ★★★★★
A close second in the race for the title of the best MCAT prep book is Princeton Review's MCAT Subject Review Complete Box Set, 2nd Edition.  This set of 6 MCAT subject review books will help you prepare for every section of the 2015 exam. What stands out about this course is the value that comes from the amount of content and  practice questions you get. In order to really master the MCAT subjects you will need a lot of practice and that's what Princeton offers.
Within this set students will receive an in depth coverage of MCAT topics, over 2600 pages of content with quality illustrations, 2,450 practice questions, and access to 3 full-length online practice tests.  The books included are: MCAT Biology and Biochemistry Review, MCAT General Chemistry Review, MCAT Organic Chemistry Review, MCAT Physics & Math Review, MCAT Psychology & Sociology Review, and finally the MCAT Critical Analysis and Reasoning Skills Review.
These books are great for students who want the most content among MCAT prep industry leaders for the best price. For a more concise version that still covers all of the 2015 topics, the Kaplan MCAT Set is a popular choice.
Barron's New MCAT with CD-ROM, 2nd Edition
OVERALL RATING: ★★★★★
Barron's always provides affordable test preparation products with some great information. What stands out about this book is that it has been updated to cover 2015 MCAT material, gives readers nearly 1000 pages of content, and 4 practice exams, all for just $36.
It is not broken into separate books for different exam topic areas, but it is well organized; some students may prefer just having the one book instead of several.The CD-ROM that comes with it includes a science review, test taking strategies, and 2 tests in a computer format similar the the MCAT.
Overall this is a great comprehensive book, because it is the most affordable and has been expanded for the 2015 MCAT. It may not be as in-depth as some of the other recommendations, but is still a great resource.
The CD-ROM program will run on a PC with:
2.33GHz or faster x86-compatible processor, or Intel® Atom™ 1.6GHz or faster processor for netbooks
Microsoft® Windows® Server 2008, Windows Vista® Home Premium, Business,
Ultimate, or Enterprise (including 64 bit editions) with Service Pack 2, Windows 7, or Windows 8 Classic
512MB of RAM (1GB of RAM recommended)
The CD-ROM program will run on a Mac® with:
Intel Core™ Duo 1.83GHz or faster processor
Mac OS X v10.6, v10.7, v10.8, or v10.9
512MB of RAM (1GB of RAM recommended)
The Official Guide to the MCAT Exam (MCAT 2015)
OVERALL RATING: ★★★★★
With all of the updates to the 2015 version of the MCAT, this is a great book to have to make sure you understand what will appear on the test.
The book contains an overview of the registration & testing process, details on how the exam is scored,  information on admissions, and the details of the 2015 MCAT sections. It also includes tips on how to prepare along with 120 practice test questions with solutions. There is an option to take an online practice exam 5 different times, which will include the same 120 practice questions from the book, but in a way that simulates the actual exam.
This book should be seen as an overview of the 2015  exam contents with a little bit of practice, but not as an in-depth comprehensive study guide for the MCAT.
MCAT Exam Prep Course Comparisons
MCAT Prep
Courses
RANKINGS

#1

#2

#3

COMPANY
Gold Standard MCAT-PREP
Kaplan MCAT
The Princeton Review MCAT
 PRICE
$1,500
 $1,999-$2,799
$1,899-$2,399
COURSE FORMATS
Online Self-Study
 Online Self-Study, Live Online
Online Self-Study, Live Online
FULL-LENGTH PRACTICE EXAMS
9
 13
13
VIDEO LECTURE HOURS
60
 100
123
PRACTICE
QUESTIONS
5,000
 1,000
 1,000
NEWEST AAMC MATERIALS
 
 
PREMIUM OPTION
 
 
HIGHER SCORE
GUARANTEE
EBOOKS
 
 
 
FREE
MOBILE APP
 
FLASHCARDS
 
COURSE PLANNER
COURSE EXPIRATION
 1 Year
 Until You Pass
 270 Days
READ MY FULL
ANALYSIS
Coming Soon
Coming Soon
Coming Soon
GET STARTED
Gold Standard MCAT-PREP.COM (Rank: #1)

Competitive Price and Option to Pay as You Go: Priced at $1,500, Gold Standard's MCAT review course offers a savings of several hundred dollars over the competition. You can also pay by the month (only $20 a month for access to 7 full-length MCAT practice tests, and just $49.99 an month for the online MCAT Crash Course) instead of having to make a large payment upfront.

Variety of Resources can be Mixed and Matched: Choose from a complete review course, just the practice tests package, or the apps and flashcards, and many other options to get access to the precise study materials you need. Buying items a la carte also makes them a great add-on to another course if you are just looking for extra practice.

No Live Courses or Private Tutoring: Gold Standard is definitely aimed at self-motivated learners who are planning to proceed at their own pace without requiring much additional help in the way of staying motivated or private tutors. By offering a more stripped down course, Gold Standard gives students a solid option that will not break the bank.
Kaplan MCAT (Rank: #2)


MCAT Channel: Kaplan's MCAT Channel gives students access to live lectures from first-rate, experienced MCAT faculty six days a week in addition to on demand, pre-recorded content that is available 24/7. Recorded episodes can searched according to interests, study needs, or even favorite instructors! Live classes are broadcast for about 15 – 20 hours each week.

Wide Range of Course Options: Kaplan offers students many options to prepare for the MCAT. Choose from in-person classes, a live online course, an on-demand self-paced class, an intense six-week summer live session in one of 4 U.S. cities. Live and live online private tutoring options are also available.

Higher Score Guarantee and Access Until You Pass: Kaplan's courses come with a great guarantee: if your score doesn't go up, you can repeat the same program at no extra charge, or you can ask for your money back. You can study up until the very day of your exam with Kaplan's course materials, which do not expire until you take the MCAT.
The Princeton Review MCAT (Rank: #3)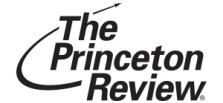 Self-Paced, Online, Live and Tutoring Options: Students can choose from a wide number of course options that will appeal to virtually every type of learner. Whether you want to learn from the comfort of your own home, attend a live, in person class, or spend 6 weeks in the summer at an intense workshop, The Princeton Review has a course for you.

Quality and Quantity of Study Material: No matter which course they choose, students will benefit from an impressive number of practice questions, practice tests, online material, videos, and proprietary learning software (amplifire learning tool). The Princeton Review also stands by the quality of its instruction by offering satisfaction and money back guarantees.

No Free Trial or Flashcards: Many students like to try a review course out to see if it is compatible with their learning style, or to compare it to other options. The Princeton Review invites students to take a free online test and attend a free workshop, but trying out the actual materials requires purchasing a course.